How to
Boost Your Portfolio

and Live Long Enough to Enjoy the Healthy Profits
After returning from one of his many biotech and pharma stock research trips, a colleague shared a rather profound insight with me.
"Every time I attend an investment conference, everyone is focused on profits. On making money. But when you look around the room...

...you see lots of fat, out-of-shape people who won't live long enough to enjoy the money they're trying so hard to make."
Ironic, isn't it?
I've seen enough evidence with my own eyes to agree with him. Without good health, real wealth isn't much of a benefit to you. And that got me thinking...
Since you need both health and wealth for a truly satisfying life... what if you could combine the two? There has to be a way to get a healthier body and a bigger account balance at the same time.
After all, living long enough to get the most satisfaction from your retirement dollars should be a key goal in anyone's life.
Just think about it. Where do you want to be when you're nearing retirement?
Picture yourself sitting down at a nice restaurant for dinner with your adult kids (and hopefully grandkids!). When you're all done, one of them reaches for the large bill.
But you grab it first.
"This one's on me," you smile. Because you can.
Imagine a life like that with no money worries. And no major health issues either.
Vacations wherever you like. A flashy car if you want it. Expensive hobbies? But of course!
Here's my solution to making all that happen ...
Actionable Health Solutions for
Bigger Profits and Better Health...

Every Month
We can profit from healthcare in two important ways:
investing in the most promising stocks in the sector, and

applying the best treatments and practices to comfortably maximize our own health.
Take heart disease, for example.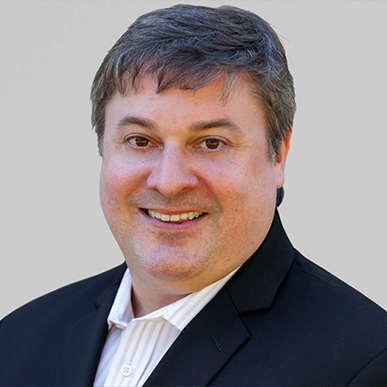 With my 15+ years of healthcare and biotech analysis experience as a professional investor, author, and tech commentator, I can identify both the specific problems heart disease poses as well as companies with viable solutions to address them.
A revolutionary therapy, maybe. Or a blockbuster drug. Or perhaps a breakthrough device.
All that matters is that the solution has huge prospects for effective heart disease treatment.
And that the company behind the solution is well-positioned to deliver large returns over the next year. The company must have serious growth potential, or it's just not good enough to make the cut in my newsletter, Healthy Returns.
(Seeing as how I booked no less than seven 100% winners in 2017 alone, my track record for finding such companies speaks for itself. It's why I'm also Chief Investment Officer at RiskHedge, a professional investment research firm focused on understanding and profiting from disruption.)
Now of course, most other healthcare investment newsletters would stop right there.
Not Healthy Returns!
That's because I've teamed up with Dr. Michael Roizen.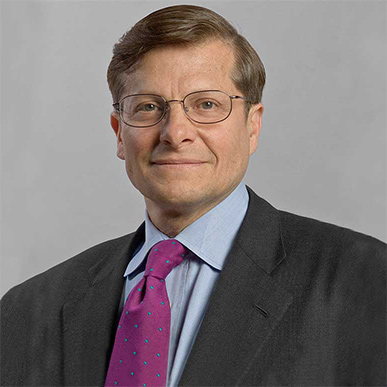 He's the Chief Wellness Officer at the prestigious Cleveland Clinic and Chief Medical Consultant to the wildly popular Dr. Oz Show. He's authored over 190 peer-reviewed scientific publications, four New York Times bestsellers, and nine overall bestsellers. Dr. Roizen joins Health & Wealth Research as Chief Medical Officer.
Dr. Roizen's life is devoted to helping people live healthier, longer.
And that's why he's the perfect teammate to deliver actionable health advice on heart disease when I find a great company in that field. Dr. Roizen can help you avoid heart disease by telling you which foods to eat. Which to avoid. Which exercises are best at reducing your need for treatment, and so on.
In Healthy Returns, we're not going to be discussing just heart disease, of course.
Any pressing health topic is fair game. One month we might focus on Alzheimer's disease. Or diabetes... arthritis... cancer... wound treatment... any major health issue you can think of.
That means you can profit two ways:
Financially, from my healthcare, biotech, medical, and pharma stock picks focused on that month's health topic, and

Physically, from Dr. Roizen's advice on minimizing your personal risk from that issue and living a happier, healthier, and longer life
It's a combination one-two punch to invigorate not just your portfolio, but your body too.
Your Low-Cost Guide to the Hottest
Health, Biotech, and Pharma Stocks
It's no secret that today's rapidly aging population ensures the healthcare sector will be a major growth industry—and a profitable investment source—for years to come.
Just look at these numbers from 2018 alone...
Heart pump manufacturer Abiomed, Inc. rose 117%

Hospital operator Tenet Healthcare Corporation soared 134%

Diagnostics provider Natera, Inc. flew 122%

Post acute care provider Genesis Healthcare, Inc. rocketed 212% and

Insulin pump maker Tandem Diabetes Care, Inc. delivered a huge 877% gain!
All these companies posted triple digit, life-changing returns before the year was out. That's because they're providing technologies and treatments which are already helping us live healthier, longer lives.
There's no doubt that tomorrow's technologies will be even better.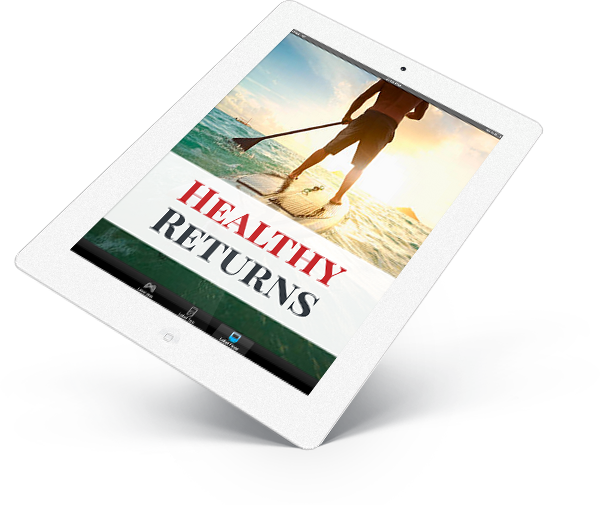 And that's why my new publication Healthy Returns couldn't have come along at a better time.
When it comes to health and wealth, you don't get one without paying attention to the other. In fact, those extra years of great health we're going to enjoy means we'll need more savings and income as we age.
You don't want the stress of outliving your retirement funds, do you?
And I'm sure you don't want to die early from preventable health issues you could easily have avoided with proper wellness advice.
So why not solve both problems at once with Healthy Returns?
Especially when it costs far less than you might think.
Because you can join us for just $9.95 a month if you act today.
That's not a misprint. Each monthly issue of Healthy Returns is literally less than ten bucks. You'll pay more than that for a couple fancy coffees these days.
And yet just one of my stock picks—or just one wellness idea from Dr. Roizen—could literally be life changing for you.
This truly is a very special offer—I really want this to be a "no brainer" decision for you. I want you living healthier, longer and with the ample retirement savings to ensure you enjoy every minute of it.
Join us today as a Healthy Returns member... and start enjoying the combined benefits of better health and wealth.
To your health and wealth,


Chris Wood
Senior Healthcare Analyst
Health & Wealth Research