What We Do
The healthcare sector is booming, and that's great news for both your portfolio and your body too.
Healthcare is helping us live longer. But the sector is also ready to give our finances the wellness boost needed to afford our longer lives.
Making sure you're physically and financially prepared for the future is what we do at Health & Wealth Research.
By 2025, a whopping 25% of the US workforce will be older than 55. That's double from what it was 30 years ago.
Meanwhile, the number of people aged 100 and over has increased fourfold from 1990 to 2015. (That trend is expected to explode another eightfold by 2050.)
Would you like to be one of those 100+ centenarians living the good life for as long as possible?
Here at Health & Wealth Research, we sure hope so. Because as the healthcare industry makes even greater advances in nutrition and medicine, we're here to give YOU cutting-edge expert advice on living a longer, healthier, and happier life.
After all, that's what healthcare is all about: a better quality of living... for a lifetime.
You'll be in good company too.
A rapidly aging population and our desire to stay fit, healthy, and alive for as long as possible have created a situation where "for the first time in history, health care has surpassed manufacturing and retail, the most significant job engines of the 20th century, to become the largest source of jobs in the U.S." (The Atlantic)
Demographers call it "the silver tsunami." And that coming tidal wave means huge profits for the best healthcare companies... and their shareholders.
In fact...
This healthcare sector mega-trend may well be the greatest profit opportunity of 2019, 2020, and beyond for early investors.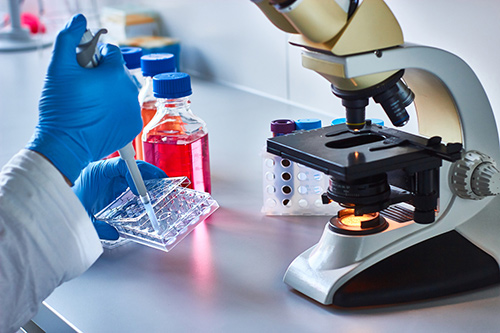 From innovative pharmaceutical drugs... to revolutionary gene therapies... to the parabolic rise of wellness/preventative medicine...
...first-class companies in their field are bound to make fortunes and make shareholders rich in the process.
And that's the other part of what we offer at Health & Wealth Research: health-related investment research you can trust.
After all, if you're going to live healthier, longer—thanks to advancements in medicine—then having your finances last longer is a crucial part of living your very best life.